LENOVO L08M6D25 L08M4B21 is the Battery replace for Lenovo K23 L08M4B21 L08M6D25 Series,38wh, 14.8V
Welcome to NZ battery shop. You are in the biggest online replacement laptop battery store, which have more than 18000 types laptop battery , compatable more than 2000000 laptop models, related 180 top laptop brand. We specialize in replacement laptop batteries for most top brand laptop on the market, Such as Acer laptop battery, Apple laptop battery, Asus laptop battery, Dell laptop battery, HP compaq laptop battery, IBM laptop battery, Sony laptop battery, Toshiba laptop battery, Samsung laptop battery and so on.
Our Warranty: 100% brand new + 1 Year Warranty + 30 Days Money Back + 100% Secure Shopping Guarantee + Fast Shipping
Replacement LENOVO L08M6D25 Laptop Battery.


NZ:LENOVO L08M6D25 Battery
JP:L08M6D25バッテリーLENOVO新品互換用パソコン バッテリー、ACアダプタ、ご安心購入!
DE:L08M6D25 Akku Billiger Ersatzakku Lenovo K23 L08M4B21 L08M6D25 Series
Fit Models :
Lenovo K23 L08M4B21 L08M6D25
Products Fast Shipping
Laptop power adaptors and chargers are necessary accessories that enable the charging of such portable devices. Adaptors and charges aren't created equal, which is why you should always be looking for premium quality. Each of the Laptop Battery Express adaptors has been chosen because of its quality and affordability. You can rest assured that you're getting access to some of the best replacement items on the market.
We have laptop power adaptors for a vast range of brands and models.Discover laptop power adaptors that will be just right for you.

Adapter for 20V 8.5A 170W Lenovo ThinkPad W540 T540P

Adapter for Lenovo PA-1560-52LC ADP-65YB B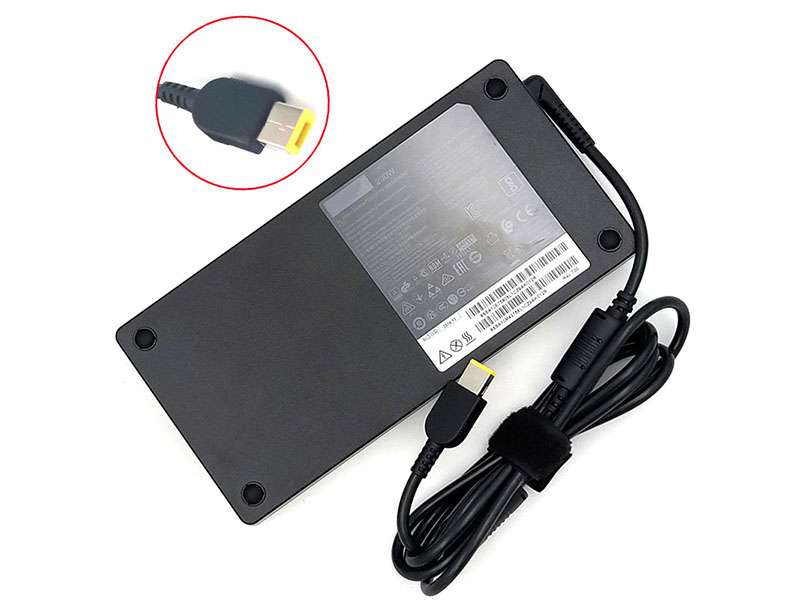 Adapter for Lenovo ThinkPad P70 P50 20ER000BIX 00HM626 ADL230NDC3A Notebook

Adapter for Lenovo B325I B540 B320I B520E B320200W Power Supply

Adapter for Lenovo ThinkPad 10 20C1/20C3 Tablet
Why order battery from us
No registration required.
We accept Visa, MasterCard, JCB Credit Card and Paypal.
Placing order is easy: Add To Cart---> Fill Shipping information----> Check out---->Finished.
You are in Professional Laptop Battery (Replacements) online store.
Battery will be checked and tested for 2 times before sent out.
Contact us is easy.
Your item will be tested 2 times before sent out.
12 months warranty and 30 days money back.
Same Day / The Next Day Fast Shipping.
You can write a review for our item and service.
http://www.notebookbattery.co.nz/laptop-batteies-lenovo/replace-battery-l08m6d25-b2586.htm
Tips To Extend Your LENOVO L08M6D25 Battery Life
Unplug the charger or remove the battery when not charging.
Keep device and battery in a cool dry place (heat destroys a battery).
Disable unnecessary programs that draw energy from your computer.
Shut down or use hibernate mode to minimize battery drain.
Get your hp HSTNN-IB99 HSTNN-XB99 battery here at NotebookBattery.co.nz, we have a comprehensive directory of hp batteries. Our 11.1V 5200mAh hp laptop batteries are completely compatible with your HP Envy 13t 13t-1100 Series laptop or netbook.
11.1V 5200mAh HP HSTNN-IB99 HSTNN-XB99 NZ Notebook Battery Replace for HP Envy 13t 13t-1100 Series
11.1V Hp HSTNN-IB99 HSTNN-XB99 notebook battery - New Zealand Store
Availability: IN STOCK
Chemistry:
HPE2128
Type :
Li-ion
Volt:
11.1V
Capacity:
5200mAh
Dimension:
Color:
black
Condition
Battery(Brand new)
Hp HSTNN-IB99 HSTNN-XB99 Battery Can Replace the Following Part Numbers:
Hp HSTNN-IB99 HSTNN-XB99 Replacement Battery Fits Models:
HP Envy 13 Series
Envy 13 Envy 13-1000 Envy 13-1001TX
Envy 13-1002TX Envy 13-1003XX Envy 13-1004TX
Envy 13-1005TX Envy 13-1006TX Envy 13-1007EV
Envy 13-1007LA Envy 13-1007TX Envy 13-1008TX
Envy 13-1010ER Envy 13-1015ER Envy 13-1030CA
Envy 13-1030NR Envy 13-1050EA Envy 13-1050EF
Envy 13-1050EG Envy 13-1050ES Envy 13-1099EO
Envy 13-1099XL Envy 13-1100 Envy 13-1940EZ
HP Envy 13t Series
Envy 13t Envy 13t-1000 Envy 13t-1100
Notebook battery maintenance method
1, activate the new battery.
If you want to make your laptop battery longevity, you must have a good start, it will have to start from buy laptop.
New laptop at the first boot with the battery generally around 3%.(this is also the manufacturer general procedure. If you first time open the notebook which buys newly, discovered that the battery already filled, definitely has been used by other people), this time, you should not use the external power supply first, when has used up the electric quantity which in the battery is left over, after notebook automatic close-down, then used the external power supply to charge again.Charging time must be more than 12 hours, repeated three times, in order to activate the battery, such ability for future use and lay the good foundation.
2, reduce use battery times.
This is one of the effective methods.Want to know, battery charging and discharging times directly related to life.Suggested that everybody uses the external power supply as far as possible, uses when the external power supply should take down the battery. Some friends attempt conveniently, inserts many times frequently in one day pulls out the power source, and the notebook is loaded with the battery, does this, is bigger to battery's damage. Because each time external power supply turning on quite in gives the battery to charge one time, battery nature on die sooner die sooner.
3,avoid charging for too long.
Regardless of your laptop using lithium electricity, or the nimh electricity, must will be used to power after filling (less than 1%) power, this is the best way to avoid memory effects.the same with cell phone battery charge method, when you give the same notebook battery, try to avoid time is too long, general control in less than 12 hours. As for prevent insolate, prevent moisture, prevent chemical liquid erosion, avoid battery contacts and metal contact precautions, such as in here so much about it.
Here is notebookbattery.co.nz 's blog,we find some informations about "how to replace laptop batteries".Maybe this will help you.
Tell you the right way to replace laptop battery
1.
Turn off your laptop and disconnect the AC adapter.
2.
Release the latch or other attachment devices that hold your battery in place.
3.
Slide the old battery out of its compartment or storage bay.
Press the release button if there is one and carefully lift the battery out of its compartment. [Cr
Credit: Courtesy Toshiba America, Inc.
Press the release button if there is one and carefully lift the battery out of its compartment.
Avoid touching the contacts on the battery itself or inside the bay; the oils on your fingertips could reduce the conductivity of the battery.

4.
Take the replacement battery out of the box.
5.
Slide it into the notch or bay.
6.
Close the safety latch to lock it into place.
7.
Reconnect the AC adapter and give the battery a full charge.
About us - notebookbattery.co.nz
1.We specialize in substitute laptop batteries and battery packs for laptops.All laptop batteries on notebook.co.nz are on sale up to 35%, as well as laptop ac adapter and other electronic products.
2.We have the largest range of Laptop Batteries and AC Adapters in New Zeland. Safe online transaction,100% QC of every products
Nickel Cadmium (NiCd) — mature and well understood but relatively low in energy density. The NiCd is used where long life, high discharge rate and economical price are important. Main applications are two-way radios, biomedical equipment, professional video cameras and power tools. The NiCd contains toxic metals and is environmentally unfriendly.
Nickel-Metal Hydride (NiMH) — has a higher energy density compared to the NiCd at the expense of reduced cycle life. NiMH contains no toxic metals. Applications include mobile phones and laptop computers.
Lead Acid — most economical for larger power applications where weight is of little concern. The lead acid battery is the preferred choice for hospital equipment, wheelchairs, emergency lighting and UPS systems.
Lithium Ion (Li-ion) — fastest growing battery system. Li-ion is used where high-energy density and lightweight is of prime importance. The technology is fragile and a protection circuit is required to assure safety. Applications include notebook computers and cellular phones.
Lithium Ion Polymer (Li-ion polymer) — offers the attributes of the Li-ion in ultra-slim geometry and simplified packaging. Main applications are mobile phones.
While laptop chips have become better and better at saving power, other changes, like more powerful laptop graphics cards, faster hard drives, and Windows Vista, have erased many of those gains. So, you'll need to take it upon yourself to improve your laptop's battery life if you really want to go the extra mile. And while that can be a confusing and tricky process, this blog post offers some helpful advice so you don't have to go it alone.
Here are, 15 Ways to Extend Your Laptop's Battery Life :
1. Defrag regularly - The faster your hard drive does its work - less demand you are going to put on the hard drive and your battery. Make your hard drive as efficient as possible by defragging it regularly. (but not while it's on battery of course!) Mac OSX is better built to handle fragmentation so it may not be very applicable for Apple systems.
2. Dim your screen - Most laptops come with the ability to dim your laptop screen. Some even come with ways to modify CPU and cooling performance. Cut them down to the lowest level you can tolerate to squeeze out some extra battery juice.
3. Cut down on programs running in the background. Itunes, Desktop Search, etc. All these add to the CPU load and cut down battery life. Shut down everything that isn't crucial when you're on battery.
4. Cut down external devices - USB devices (including your mouse) & WiFi drain down your laptop battery. Remove or shut them down when not in use. It goes without saying that charging other devices (like your iPod) with your laptop when on battery is a surefire way of quickly wiping out the charge on your laptop battery.
5. Add more RAM - This will allow you to process more with the memory your laptop has, rather than relying on virtual memory. Virtual memory results in hard drive use, and is much less power efficient. Note that adding more RAM will consume more energy, so this is most applicable if you do need to run memory intensive programs which actually require heavy usage of virtual memory.
6. Run off a hard drive rather than CD/DVD - As power consuming as hard drives are, CD and DVD drives are worse. Even having one in the drive can be power consuming. They spin, taking power, even when they?re not actively being used. Wherever possible, try to run on virtual drives using programs like Alcohol 120% rather than optical ones.
7. Keep the battery contacts clean: Clean your battery's metal contacts every couple of months with a cloth moistened with rubbing alcohol. This keeps the transfer of power from your battery more efficient.
8. Take care of your battery - Exercise the Battery. Do not leave a charged battery dormant for long periods of time. Once charged, you should at least use the battery at least once every two to three weeks. Also, do not let a Li-On battery completely discharge. (Discharing is only for older batteries with memory effects)
9. Hibernate not standby - Although placing a laptop in standby mode saves some power and you can instantly resume where you left off, it doesn't save anywhere as much power as the hibernate function does. Hibernating a PC will actually save your PC's state as it is, and completely shut itself down.
10. Keep operating temperature down - Your laptop operates more efficiently when it's cooler. Clean out your air vents with a cloth or keyboard cleaner, or refer to some extra tips by LapTopMag.com.
11. Set up and optimize your power options - Go to 'Power Options' in your windows control panel and set it up so that power usage is optimized (Select the 'max battery' for maximum effect).
12. Don't multitask - Do one thing at a time when you're on battery. Rather than working on a spreadsheet, letting your email client run in the background and listening to your latest set of MP3's, set your mind to one thing only. If you don't you'll only drain out your batteries before anything gets completed!
13. Go easy on the PC demands - The more you demand from your PC. Passive activities like email and word processing consume much less power than gaming or playing a DVD. If you've got a single battery charge - pick your priorities wisely.
14. Get yourself a more efficient laptop - Laptops are getting more and more efficient in nature to the point where some manufacturers are talking about all day long batteries. Picking up a newer more efficient laptop to replace an aging one is usually a quick fix.
15. Prevent the Memory Effect - If you're using a very old laptop, you'll want to prevent the 'memory effect' - Keep the battery healthy by fully charging and then fully discharging it at least once every two to three weeks. Exceptions to the rule are Li-Ion batteries (which most laptops have) which do not suffer from the memory effect.
Laptop batteries and laptop battery adapters are offered by notebookbattery.co.nz.We carry a broad range of rechargeable replacement laptop batteries for your notebook computers, including ACER, COMPAQ, Dell , HP, IBM, SONY, NEC, TOSHIBA and many more brands.All products you buy are 100% brand new, secure guaranteed,fast shipping, and well after-sales service!Our goal is to provide our customer 100% satisfaction.