New Zealand Battery Store HP HSTNN-LB21 100WH 11.1V - Brand new HP battery replacement for HP EliteBook 8460w 8460p Series 100WH.We guarantee your HP HSTNN-LB21 laptop battery transaction will be 100% safe, We value your privacy and keep your order and personal information safe. HP laptop battery worked as expected
HP HSTNN-LB21 Battery 100WH 11.1V
Replacement for HP EliteBook 8460w 8460p Series Laptop
Notebookbattery.co.nz has many satisfied customers throughout the world. We offer our products according to three main principles:
• Low prices
• High quality products
• Fast delivery
We stock our website with the latest products, the best deals---and plenty of information to help you decide for yourself.
You can power your Laptop with this Lithium-Ion Battery from Notebook Battery Store New Zealand



HP HSTNN-LB21 battery Detail Info:
Battery Type: Li-ion
Voltage: 11.1V
Capacity: 100WH
Color: black
Dimension:
Product Type: Replacement Battery (Brand New)
Condition: New, 1 year warranty!
Press "Ctrl+F" to find the right HP notebook batteries for you.
HP HSTNN-LB21 battery Fit Models:
Fit Laptop Models :
HP/COMPAQ:
HP EliteBook 8460w Series
HP EliteBook 8460p Series
HP EliteBook 8560p Series
HP ProBook 6360b Series
HP ProBook 6460b Series
HP ProBook 6560b Series
Electronic Products Fast Shipping on Our Store
Cheap 16G Waterproof CCTV Security DVR Camera SD-Card Motion Detection Night Vision DC-808
Cheap 007 Spy Cam Camera Clock Hidden CCTV and Motion Detector
Cheap High Resolution 1280*960,30fps Mini DV DVR Camera Cam
Cheap Vertical Battery Hand Grip for NIKON D5000 DSLR Camera + 2 EN-EL9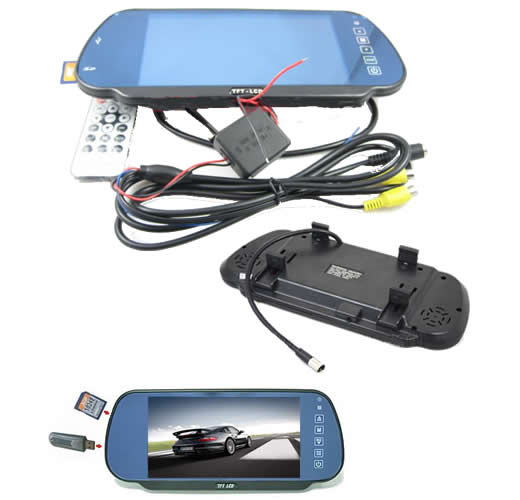 Cheap 7-inch Touch screen LCD MP4 Rearview Mirror + USB,SD Port
Our Promises:
www.notebookbattery.co.nz is an online marketplace of replacement batteries and other products. We promise all the products sold in our website are 100% brand new and free from defects in material and workmanship - We never sell used or refurbished batteries. Shopping with us is safe and secure. If you are not satisfied with our products for any reason, please don't hesitate to contact us, we will reply you within 24 hours. Our goal is 100% customer satisfaction.
How Can I Maximize My HP HSTNN-LB21 Laptop Battery Performance?
New HP HSTNN-LB21 batteries come in a discharged condition and must be fully charged before use. It is recommended that you fully charge and discharge your new battery two to four times to allow it to reach its maximum rated capacity.
1. Don't forget to charge your replacement HP Laptop Battery fully after receiving it because batteries may discharge during storing and shipping.
2. Do not expose HP HSTNN-LB21 battery parts to water or other moist matters.
3. Every 6 months you should take out your battery and clean the contacts that connect to the laptop. You can use a cloth with rubbingalcohol to achieve this.
4. Do not pierce, hit, step on, crush or abuse the HP EliteBook 8460w 8460p Series rechargeable laptop battery pack.
5. Don't left laptop battery for HP HSTNN-LB21 unused for a long time or place it in device for a long period of time, if the device is not used.
These may be you want to look for
Gram Scales nz
LENOVO 0A36303
MSI BTY-m6d
SAMSUNG AA-pb9nc6b
CCTV Test Monitor
ACER Al12df2
Digital Alarm Clock nz
APPLE A1417
ASUS A32-U47
View more on page:http://www.notebookbattery.co.nz/laptop-batteies-hp/replace-battery-hstnn-lb21-b2063.htm
Battery 10.8V 5200mAh for FUJITSU LIFEBOOK FMVNBP194 FPCBP277 PH521 LH520 LH530
Capacity: 5200mAh
Voltage: 10.8V
Color: Black
Product Type: Replacement Battery
Replaces the following original products:
PCBP277
FMVNBP194
FPCBP250
FMVNBP186
Compatible with the following models:
PH521
LH520
LH530
AH530
Battery For Fujitsu LifeBook A531 FMVNBP189 FMVNBP194 FPCBP250 FPCBP250AP PH521

Capacity: 5200mAh
Voltage: 10.8V


Color: Black



Product Type: Replacement Battery
Replace Part Numbers:
Fujitsu:
CP477891-01 CP477891-03
CP478214-02 FMVNBP186
FMVNBP189 FMVNBP194
FPCBP250 FPCBP250AP
S26391-F495-L100 S26391-F840-L100
Fit Laptop Models:
Fujitsu:
LifeBook A530 LifeBook A531
LifeBook AH530 LifeBook AH531
LifeBook LH52/C, LifeBook LH520
LifeBook LH530 LifeBook PH521
6Cell Battery for Fujitsu LifeBook A532 AH532/GFX FMVNBP213 FPCBP331 FPCBP347AP
Battery Type : Li-ion
Voltage : 10.8V
Capacity : 5200mAh
Color: Black
Product Type: Replacement Battery
Replace Part Numbers:
FUJITSU: CP567717-01 FMVNBP213 FPCBP331 FPCBP347AP

Fit Laptop Models:
Fujitsu LifeBook A532
Fujitsu LifeBook AH532
Fujitsu LifeBook AH532/GFX
Laptop Battery 14.8V 3300mAh/48Wh for Fujitsu LifeBook UH574 FPCBP410 FMVNBP230
Battery condition:Brand New
Replace Part Number:
FPCBP410, FMVNBP230
Fit for:
Computer PC Power Supply For FSP FSP250-60ATV (PF) 250w PSU FSP250-60ATV(PF)
AC INPUT : 115/230V,10/5A,60/50HZ
MAX DC OUTPUT/250w(+3.3v & +5V=175W MAX
DC OUTPUT :+3.3V--20.0A(ORG),+5V--27.0A(RED),+12V--13.0A or 17.0A(YEL)
+5Vsb--2.0A(PURP),-5A--0.3A(WHITE),-12V--0.8A(BLUE)
MODEL NO: FSP250-60ATV(PF)
Available Connectors:
1x 20-Pin ATX Motherboard Connector (cable length ~13")
1x 6-Pin Auxiliary Connector (Optional)(cable length ~13")
1x 4-Pin 12V Connector(cable length ~13")
5x HDD/CD/DVD Power Connectors (cable length 11"~17.5")
2x 4-Pin Floppy Drive Connector(cable length ~24")
SKU:GSB258
Model : FSP250-60ATV
SPEC
Type : ATX
Maximum Power : 250W
Fans : 1
Dimension : 5.5" x 5.9" x 3.4"
Dual +12V : No
Hold-up Time : 16ms min.@115V/60Hz; 10ms min.@230V/50Hz
Efficiency : > 65%
Input Voltage : 115/230 V
Input Frequency Range : 47 - 63Hz
Input Current : 7A @ 115V, 4A @ 230V
Output : +3.3V@20A, +5V@27A, +12V@17A, -5V@0.3A, -12V@0.8A, +5VSB@2A
MTBF >100,000 Hours
Approvals UL 1950, CSA C22.2 Level 3, TUV EN60950, NEMKO (CB Report)
Charger for Motorola Xoom 1 SPN5632B Tablet
INPUT: 100-240V 0.6A 50-60Hz (for worldwide use)
OUTPUT: 12V 1.5A 18W (ref to the picture).
Connecter Size: Ref to the Picture
Cord Cable: (US EU AU UK FOR YOUR CHOOSE)
SPN5633A SPN5632B FMP5632A E199967 FMP5630A 11119-0838738-A-B SAA101435EA
Compatible Models:
Motorola Xoom 1 Tablet (1st Generation, MZ600 MZ601 MZ603 MZ604 MZ605 MZ606) and Atrix HD Multimedia Dock