This Lenovo L12M4P62 Battery has a capacity of 7100mAh/52Wh and a voltage of 7.4V. Suitable for Lenovo Ideapad U430 U530 Touch. 100% compatible and 100% safe. 1-year warranty, 30-day money back guarantee.

Lenovo L12M4P62 7100mAh/52Wh 7.4V Notebook Battery



(product code: L12M4P62)



(Usually ships the same business day!)
Product details:


Brand: Lenovo L12M4P62 Notebook batteries

Type: Li-ion battery

Voltage: 7.4V

Capacity: 7100mAh/52Wh

SKU: LEN3X057
Replace the following batteries:

L12M4P62 L12L4P62 2ICP6/55/85-2 121500163
Compatible with the following models:

Lenovo Ideapad U430 U530 U530-20289 Touch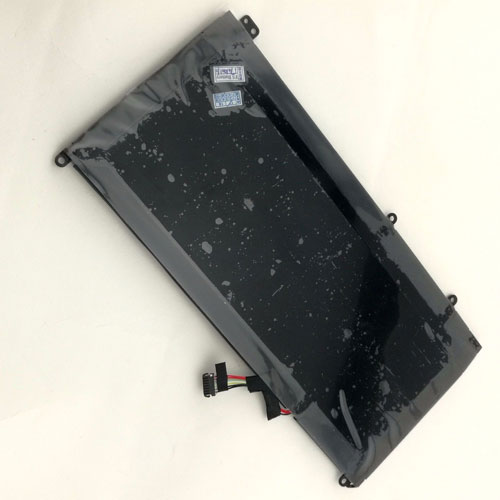 If you cannot find what you need, we have some sister stores. Here we go!














http://www.notebookbattery.co.nz/laptop-batteies-lenovo/replace-battery-l12m4p62-b179607.htm

Extend Notebook Battery Lenovo L12M4P62 Service life


1.Charge the battery! Consider keeping it plugged in for 12 hours before you unplug.
2. Switch on the optimized battery or power feature. You'll find this option — sometimes referred to as max battery mode — in your Notebook Battery system's built-in power management control panel. You can select the option to reduce the amount of time your inactive Notebook Battery stays on before powering itself down and going to sleep.
3. Remove the battery and clean the metal contacts. Wipe them with alcohol, ideally every two months, to ensure that the power transfer between the Notebook Battery and its battery is as efficient as possible. Allow the battery to dry thoroughly before replacing it!
4. Unplug any Notebook Battery accessories you aren't using. Even if they're not in use, accessories drain power from the battery.
ABOUT US

Wholesale and retail Notebook Battery in NZ. Replacement for Acer, Apple, Compaq, Dell, FUJITSU, IBM,Lenovo,Sony and so on.
These may be you want to look for :

CN70 battery replace for Intermec 318-043-023

BL245 battery replace for Lenovo BL245 S60 S60T S60W

B21N1505 battery replace for Asus E402 E402S E502S E402M E402MA E402SA

SP3496A8H battery replace for Samsung Google Nexus 10 GT-P8110 HA32ARB Tab

EB-BT567ABA battery replace for Samsung Galaxy Tab SM-T560NU T567v 9.6