This HP 633538-001 Battery has a capacity of and a voltage of . Suitable for HP FBWC P420 P421 B320i P822. 100% compatible and 100% safe. 1-year warranty, 30-day money back guarantee.

HP 633538-001 battery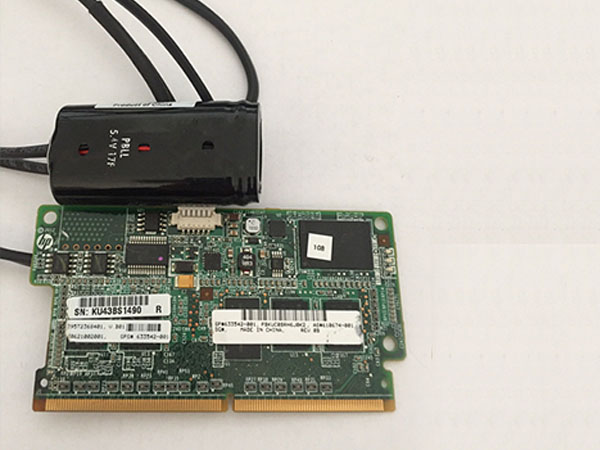 Product details:


Brand: HP 633538-001 batteries

Type: battery

Voltage:

Capacity:
Replace the following batteries:

633538-001 610675-001 633543-001
Compatible with the following models:

Model: P222 P420 P421 1GB FBWC Cache
MPN: 633538-001
External Interfaces: SAS
Type: P420
UPC: Does not apply
Internal Interfaces: Optical LC, SAS
For HP FBWC P420 P421 B320i P822
H3C R390 FlexServer
Proliant DL160 G8
Proliant DL320e G8
Proliant DL360e G8
Proliant DL360p G8
Proliant DL380e G8
Proliant DL380p G8
Proliant DL385p G8
Proliant DL388e G8
Proliant DL388p G8
Proliant DL560 G8
Proliant DL580 G9
Proliant ML310e G8
Proliant ML350e G8
Proliant ML350p G8

http://www.notebookbattery.co.nz/laptop-batteies-hp/replace-battery-633538-001-b179705.htm
ABOUT US

Wholesale and retail Notebook Battery in NZ. Replacement for Acer, Apple, Compaq, Dell, FUJITSU, IBM, Lenovo, Sony and so on.
These may be you want to look for :

PA5190U-1BRS battery replacement for Toshiba Satellite P35W-B Series

SB10H45077 battery replacement for Lenovo ThinkPad P50 SB10H45077 SB10H45078 77+

B41N1341 battery replacement for Asus Q502L Q502LA Q502LA-BBI5T12 Series

C41-N541 battery replacement for Asus Q501L Q501LA Q501LA-BBI5T03 N54PNC3

L16D1P32 battery replacement for Lenovo LePad Phab2 Plus