HP Ba06xl 60Wh 11.1V - Brand new HP battery replacement for Hp Elitebook Folio 9470m Ultraslim Slice 60Wh 11.1V.We guarantee your HP Ba06xl laptop battery transaction will be 100% safe, We value your privacy and keep your order and personal information safe. HP Ba06xl laptop battery worked as expected
HP Ba06xl Battery 60Wh 11.1V
Replacement for Hp Elitebook Folio 9470m Ultraslim Slice Laptop
You can power your Laptop with this Lithium-Ion Battery from Notebook Battery Store UK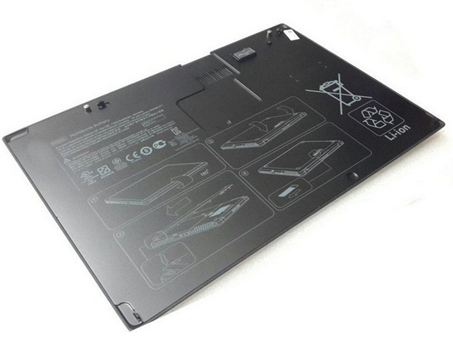 HP Ba06xl battery Detail Info:
Battery Type: Li-ion
Brand: HP laptop battery
Voltage: 11.1V
Capacity: 60Wh
Color: black
Dimension:
Product Type: Replacement Battery (Brand New)
Condition: New, 1 year warranty!
Batterie pour PC [France]:Batterie PC portable >> Acheter Batterie Ordinateur Portable pour HP Ba06xl
[DE]Laptop Akku>>HP Ba06xl Akku
Press "Ctrl+F" to find the right HP notebook batteries for you.
HP Ba06xl battery Fit Models:
Fit Laptop Models :
Hp Elitebook Folio 9470m
Here are Laptop batteies,Laptop power Adapters, and other Electronic Products selling hot on uk-online.co.uk
HD04XL HP Envy Spectre XT 13-2120tu 13-2021tu 13-2000eg
PX03XL HP ENVY TouchSmart M6-K025dx
778951-421 HP Omen 15 15-5014TX TPN-W111 HSTNN-LB6N
681951-001 HP ENVY Sleekbook 6-1000 8-Cell 60Wh
HSTNN-LB5Y HP 15-G 15-G010DX
How Can I Maximize My HP Ba06xl Laptop Battery Performance?
New HP Ba06xl batteries come in a discharged condition and must be fully charged before use. It is recommended that you fully charge and discharge your new battery two to four times to allow it to reach its maximum rated capacity.
1. Don't forget to charge your replacement HP Laptop Battery fully after receiving it because batteries may discharge during storing and shipping.
2. Do not expose HP Ba06xl parts to water or other moist matters.
3. Every 6 months you should take out your battery and clean the contacts that connect to the laptop. You can use a cloth with rubbingalcohol to achieve this.
4. Do not pierce, hit, step on, crush or abuse the Hp Elitebook Folio 9470m Ultraslim Slice rechargeable laptop battery pack.
5. Don't left laptop battery for HP Ba06xl unused for a long time or place it in device for a long period of time, if the device is not used.