Today,We've scoured our peerless laptop reviews to search out 2 of the laptops that are best for you.
1.Samsung NC110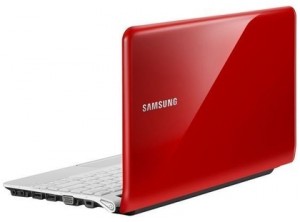 Nothing too revolutionary about Samsung's netbook, but we were impressed by just how sleek and solid it is. Specifications are basic but perfectly adept, Samsung NC110 battery life weighs in at a good seven hours, and it's all wrapped up in a nice-looking chassis. For better or worse Samsung has pre-installed a lot of software on the NC110, but we actually found some of it rather handy, such as a WiFi finding tool. It's ideal for students who want something that looks the part.
2.Acer Aspire One 721


When it comes to slim, compact laptops for studying and working on, the Acer Aspire One 721 is a great choice. It combines some of the better aspects of netbooks – namely, convenience, portability and streamlined dedication – with the more comfortable dimensions of a full-sized laptop. The 11.6-inch LED screen is bright and clear, and won't strain your eyes when you're working in programs with a lot of white space, like word processors. The Aspire One 721 also weighs just 1.40kg and at only 1.1-inches thick, it's easy to carry along with books and other studying materials.
View More best laptops for students on http://www.techradar.com/news/mobile-computing/laptops/10-best-laptops-for-students-983385